Artist info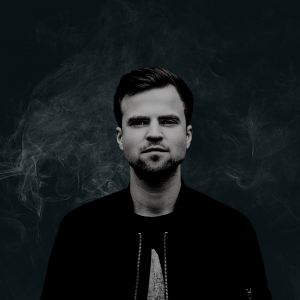 From
Leeuwarden, The Netherlands
Labels
Axtone
Toolroom
Sweat It Out
Stereo Productions
Armada Deep
Musical Freedom
Sono Music
Genre
Bio of: Marc Volt
It's safe to say Marc Volt is one of the most promising talents in the house scene today. With releases on notorious labels like Snatch!, Sweat it Out, Stereo Production, Toolroom and Axtone, Marc has firmly made his clame as one of the new household names in the scene. As seen on the big mainstages like Sexy By Nature in Rotterdam aswell as the intimate club setting like Mad Fox Amsterdam. And with one of the most supported tracks of 2018 with 'In My Mind' together with Sunnery James and Ryan Marciano he's set his course for his career.
His sound can be described as UK influenced house music, with a touch of dirty bass and percussive grooves tech sounds. An enticing mix that did not go unnoticed, as Marc's most recent releases received support by house legends Solomun, Ferreck Dawn, Sonny Fodera, Axwell, Sunnery James & Ryan Marciano. His weekly radioshow 'In The Box' has become one of the influencing podcasts in the house music genre, with over 1000 listeners weekly.
Marc surprised and pleased his followers with club gigs at leading venues like Onderzeebootloods Rotterdam, Escape and Mad Fox in Amsterdam, and festival shows for Dancetour and Promised Land, launching of his own clubnight Voltish as well as doing resident shows in underground clubs in the North of The Netherlands.
The past two years turned out to be a new chapter in Marc Volt's young career. He signed his release Bansuri to the Sono Music label of Sunnery James & Ryan Marciano, who invited him to their private showcase at the Amsterdam Dance Event. Followed by 'The Tail' which got picked by RIVA STARR and released on his Snatch! Records. His latest release in late 2018, In My Mind (Armada Music), with Sunnery James & Ryan Marciano has gained more than 500,000 plays on Spotify and was one oft he most played track of 2018 according to 1001tracklists.com. His most successful release yet is distinctly Marc Volt, and at the same shows some new facets of this young talent.
With new releases set to arrive in 2021, it is undoubtedly going to be an exciting year in which Marc levels up again.