Artist info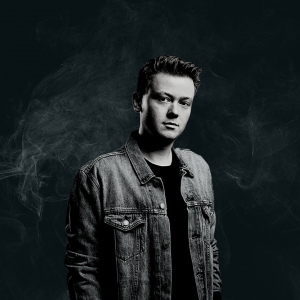 From
Groningen, The Netherlands
Labels
Epic247 Recordings
Armada Music
Enhanced Music
Genre
Bio of: Willem de Roo
Willem de Roo is a DJ and producer signed to Armada Music. He was born in a small village near the town of Groningen, but his passion and eclectic style, often described as Trance with a slice of Big Room, have carried Willem's music far beyond North Holland.
The 24-year-old is a great example of how a young man's dream of being a part of something bigger can become true. He works hard for his goals and has been rewarded for this. Armin van Buuren regularly supports Willem's tracks and helped kickstart his career in the early days. Armin included Medusa, Willem's collaboration with Adam Szabo, in the 2014 A State of Trance year mix. This proved to be a game changer.
Fast forward to 2016 and Willem finally got to make his stage debut at the A state of Trance festival, which was followed up on by a gig at Holland's biggest Dance festival The Flying Dutch. Armin had invited Willem to kick off the show there. On top of this honour, other massive support kept on coming in from different artists including Andrew Rayel. In late 2017, Willem's remix of Andrew Rayel's "Dark Warrior" was played at Amsterdam Dance Festival in the B2B set of Armin van Buuren and Hardwell. One year earlier Armada Music had signed the ambitious talent. Tracks such as Hyperion, Icarus and Warrior were released on Armada and are the reason why he his becoming an increasingly popular name in the scene. 2017 also saw Willem's first international show in Finland, where he was the headliner.
In contrast to his huge potential and musical ambition, Willem is a humble young man who talks with modesty and reserve, but indisputable passion, about his career. He lets the music speak for itself and tell his story. A story of energetic and euphoric melodies that make you wanna throw your hands up.
International gigs beyond the borders of Europe, like Zouk club in Singapore, and several new releases are a few hints at what there is to look forward to in 2019. Willem de Roo is a rare gem within the artist landscape, from whom there is a lot to be expected in the upcoming years.