Artist info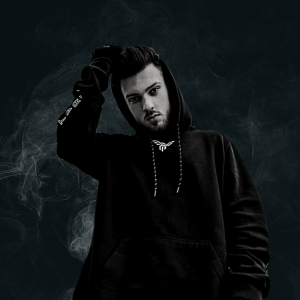 Labels
Epic247 Recordings
Future House Music
Genre
Future House,
Electro House,
Bio of: RØYAL
Pedro Ferreira, also known as RØYAL, is a 22 years old musician based in Portugal.
His first contact with music started at the early age of 5 when he was first admitted into one of the most prestigious music schools in Lisbon, where, during the next 10 years, he studied and graduated in Music Theory and Piano Performance. Following his passion for film scoring, he applied and was approved in the Portuguese National Conservatory of Music, where he graduated with distinction in Music Composition, giving him during those 4 years an extensive knowledge of all musical instruments which so clearly influence his music to this date.
His path in producing dance music started when he was just 8 years old, following the footsteps of his father that used to produce in his free time, having written his first full song at the age of 10. At the age of 14, having found his calling in dance music, he started taking things more seriously, having produced and released several tracks under different aliases, some of which got played and were featured in major radio stations in Portugal. Since he had to combine school with making music for himself, he was spending all his class breaks at a bar right next to his school, where he eventually learned how to DJ and got his first residency. He spent the following 3 years learning with more experienced DJs not only how to DJ, but also how to read and communicate with a crowd.
At the age of 17 he finally took the next step and created his first professional project called Pete Kingsman, where he released several progressive house tracks, some even being played on Tomorrowland like his " Ariana Grande – Into You " unofficial remix. He also got his first appearances in festivals, being the youngest ever DJ to this date (at the age of 18) to perform at the biggest dance music festival in Portugal, Meo Sudoeste, being the previous record holder the internationally famous Martin Garrix. After that, his national career skyrocketed having played in most of the main festivals and parties in the country.
Being mostly known for his production skills, he eventually stopped performing to focus on making music, and during the following years, he worked as a ghost-producer and a co-producer not only for national, but international acts, being most recently invited to enlist the team of producers behind Poo Bear.
Following his other passion in brand development and marketing, he also started working not only as an A&R but also as a PR, marketing manager and social media manager in several record labels and studios, having signed and marketed record breaking releases, one of them hitting 1 billion views on TikTok alone. He also started releasing music as Pete Kingsman on all streaming platforms in 2018, having amassed in just 2 years over 30 million streams across platforms, most of them being indie releases, and remixed for artists such as the musician behind the worldwide platinum record " I Hate You, I Love You ", Gnash.
In 2019, he decided to take all this knowledge acquired throughout the years and focus on creating a new brand, a new identity that brought all the components necessary to create a groundbreaking musical project. One that combines music, technological prowess, a unique and immersive live show experience, exquisite branding and in depth marketing strategies, that being fueled by an immense passion for music and for performing live and a sense of mission to accomplish, creates the perfect formula for a long lasting brand legacy.